Strict Standards
: Non-static method JModuleHelper::getModules() should not be called statically, assuming $this from incompatible context in
/home/ginimadras/madras.r10sac.org/libraries/joomla/document/html/html.php
on line
272
Strict Standards
: Non-static method JModuleHelper::_load() should not be called statically, assuming $this from incompatible context in
/home/ginimadras/madras.r10sac.org/libraries/joomla/application/module/helper.php
on line
88
Strict Standards
: Non-static method JRequest::getBool() should not be called statically, assuming $this from incompatible context in
/home/ginimadras/madras.r10sac.org/libraries/joomla/application/module/helper.php
on line
97
Strict Standards
: Non-static method JRequest::getVar() should not be called statically, assuming $this from incompatible context in
/home/ginimadras/madras.r10sac.org/libraries/joomla/environment/request.php
on line
217
Strict Standards
: Non-static method JRequest::_cleanVar() should not be called statically, assuming $this from incompatible context in
/home/ginimadras/madras.r10sac.org/libraries/joomla/environment/request.php
on line
151
Strict Standards
: Non-static method JFilterInput::getInstance() should not be called statically, assuming $this from incompatible context in
/home/ginimadras/madras.r10sac.org/libraries/joomla/environment/request.php
on line
577
Strict Standards
: Non-static method JModuleHelper::getModules() should not be called statically, assuming $this from incompatible context in
/home/ginimadras/madras.r10sac.org/libraries/joomla/document/html/html.php
on line
272
Strict Standards
: Non-static method JModuleHelper::_load() should not be called statically, assuming $this from incompatible context in
/home/ginimadras/madras.r10sac.org/libraries/joomla/application/module/helper.php
on line
88
Strict Standards
: Non-static method JRequest::getBool() should not be called statically, assuming $this from incompatible context in
/home/ginimadras/madras.r10sac.org/libraries/joomla/application/module/helper.php
on line
97
Strict Standards
: Non-static method JRequest::getVar() should not be called statically, assuming $this from incompatible context in
/home/ginimadras/madras.r10sac.org/libraries/joomla/environment/request.php
on line
217
Strict Standards
: Non-static method JRequest::_cleanVar() should not be called statically, assuming $this from incompatible context in
/home/ginimadras/madras.r10sac.org/libraries/joomla/environment/request.php
on line
151
Strict Standards
: Non-static method JFilterInput::getInstance() should not be called statically, assuming $this from incompatible context in
/home/ginimadras/madras.r10sac.org/libraries/joomla/environment/request.php
on line
577
Warning
: Creating default object from empty value in
/home/ginimadras/madras.r10sac.org/components/com_k2/views/itemlist/view.html.php
on line
162
when should i take forskolin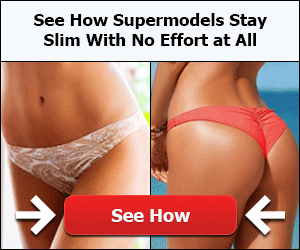 free trial forskolin
Some people did experience some side effects such as headaches, problems sleeping and flatulence. You will also be amazed at how fast the weight comes off and just how much better you feel.
does forskolin help with weight loss
In the medical community, "obesity" is usually said to be present in women with more than 30% body fat and men exceeding 25% body fat. "Morbid obesity," a more serious condition still, occurs a new person is 50-100% or 100 pounds above his or her ideal body volume or has far more 39% body unwanted weight. Medical problems commonly associated with morbid obesity include diabetes, hypertension, heart disease, stroke, certain cancers (including breast and colon cancer), depression, and osteoarthritis. The solution lies together with real cause that are usually overweight anyway. We think individuals overweight problem as being an over-fat problem when it is deemed an under-muscled illness. With our modern day lives have got us sitting for significantly as 80 percent of our day it's no surprise that our muscles become weak flabby and un-toned. Like many consumer appliances, rice cookers have made major headways in relation to its technological advancement. A simple electric one with an "on and off" button has evolved into one with human artificial intelligence. It now can think like us and process logic like us, maybe does even compared to me. In addition to these exercises, it important that make use of the techniques learned in altered- states (hypnosis) to effect habit change and visualize precisely the way
garcinia extract free trial
you want to look. Start thinking and acting, right now like an effective person which already accomplished your idea. Anticipate how it will feel always be slim, trim and remarkable. What could you achieve now to have energy to spare. Live the success by anticipating it. Describe yourself as that successful person. I'm fit and healthy. I am a competitive weight-lifter. I am slim and sexy. I should get gone my favorite less-than-healthy substances. By treating yourself to your old favourites now and again, you'll stay motivated and you can be not as likely to resign yourself to a binge. (Just make sure you get back on track after your treat.) Moderation is the main to successful, long-term fat reduction. Following the exercise session which lasts near with regard to an hour or so comes the breakfast. The breakfast is generally the most heavy meals during the daytime. The breakfast generally includes either boiled eggs, or omelets or half-fried eggs with speech. Occasionally you can also change it with any fruit. The breakfast absolutely combined with light and black drinking coffee. You can also replace eggs with yogurt normally. I should not eat between meals. On the contrary, eating a small, healthy snack dished will help keep blood sugar stable and your metabolism going strong. Realize why . avoid getting too hungry so should overeat at the second meal.
forskolin 125
purists forskolin extract
forskolin reviews side effects
best forskolin advantage
pure forskolin for weight loss
Strict Standards
: Non-static method JModuleHelper::getModules() should not be called statically, assuming $this from incompatible context in
/home/ginimadras/madras.r10sac.org/libraries/joomla/document/html/html.php
on line
272
Strict Standards
: Non-static method JModuleHelper::_load() should not be called statically, assuming $this from incompatible context in
/home/ginimadras/madras.r10sac.org/libraries/joomla/application/module/helper.php
on line
88
Strict Standards
: Non-static method JRequest::getBool() should not be called statically, assuming $this from incompatible context in
/home/ginimadras/madras.r10sac.org/libraries/joomla/application/module/helper.php
on line
97
Strict Standards
: Non-static method JRequest::getVar() should not be called statically, assuming $this from incompatible context in
/home/ginimadras/madras.r10sac.org/libraries/joomla/environment/request.php
on line
217
Strict Standards
: Non-static method JRequest::_cleanVar() should not be called statically, assuming $this from incompatible context in
/home/ginimadras/madras.r10sac.org/libraries/joomla/environment/request.php
on line
151
Strict Standards
: Non-static method JFilterInput::getInstance() should not be called statically, assuming $this from incompatible context in
/home/ginimadras/madras.r10sac.org/libraries/joomla/environment/request.php
on line
577